Wednesday, January 16, 2013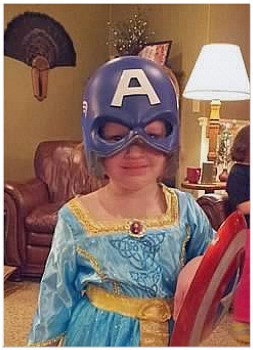 Picture In Portrait 5x7 folded card

Wednesday, August 1, 2012
Just (intentionally) did some grocery shopping at Menards. Pretty sure my dad would be proud... (Sun, 26 Jun 2011 02:25:40 GMT)
Covenant Love, Year 9 - here we come! (Wed, 13 Jul 2011 03:12:04 GMT)
4 years ago now we were getting ready to head to the hospital to welcome our precious Evie into the world...(Fri, 15 Jul 2011 04:09:09 GMT)
Evie is referring to herself in the third person as "the four-year-old" today. "The four-year-old" is going upstairs now." :) She even asked for her four-year-old clothes and shoes this morning. I had to inform her that she hasn't fit into "four-year-old" clothes for some time now... (Fri, 15 Jul 2011 16:28:49 GMT)
Are rejoicing with those who rejoice today - have had so many reports of God's faithfulness! (Tue, 19 Jul 2011 16:04:53 GMT)
For the first time in our lives, we will have more nephew/nieces than children. Congratulations Tim-Angela Little! So excited!!!! (Thu, 21 Jul 2011 04:14:39 GMT)
"For who is God, but the LORD? And who is a rock, except our God?
http://esv.to/2Sam22.32 (Thu, 21 Jul 2011 06:52:47 GMT)
I think one of the best parts of being a stay-home mommy is being able to snuggle up on the couch after lunch with your kiddos, an enormous pile of books and no concern for time. Ahhh... (Fri, 22 Jul 2011 01:55:08 GMT)
Can almost smell camp... (Sun, 24 Jul 2011 03:49:04 GMT)
Just so, I tell you, there is joy before the angels of God over one sinner who repents."
Amen! God is building His church and adopting more sons & daughters into His family!!!! (Sat, 30 Jul 2011 06:23:42 GMT)
"For we are His workmanship, creative in Christ Jesus..." ~ Evie. (Fri, 05 Aug 2011 18:52:51 GMT)
I called for the girls to come in for naptime. Lily (dripping and slightly less blonde) came first and reported that she had dunked her head in the aquasand bowl. Evie came next and reported that they had both made snow angels - in the rocks and dirt below the deck. Guess bathtime will precede naptime today. :) (Thu, 25 Aug 2011 19:50:29 GMT)
When Jesus comes into the heart, He issues a general licence to be glad in the Lord. No chains are worn in the court of King Jesus. - Spurgeon (Fri, 26 Aug 2011 20:06:07 GMT)
Near the cross! O Lamb of God,
Bring its scenes before me;
Help me walk from day to day,
With its shadows o'er me. (Sun, 28 Aug 2011 19:39:12 GMT)
In an attempt to use the remainder of our FLEX money we have scheduled appointments with every kind of medical professional covered by our plan. The result of all these appointments can be summarized in this phrase: The Capon genes are dominant - all of them. (Wed, 14 Sep 2011 22:19:31 GMT)
have the happy privilege of having Gran Vi at our house to celebrate her 102nd birthday today before she heads off to a concert this evening! What a show-off! :) (Sat, 17 Sep 2011 15:25:15 GMT)
Had family dentist appointments today. Daddy and the girls had terrific reports. Mommy needs a filling replaced, wisdom teeth out and braces... Yikes! (Wed, 21 Sep 2011 22:03:00 GMT)
When the cares of my heart are many, your consolations cheer my soul.
http://esv.to/Ps94.19 (Thu, 13 Oct 2011 07:05:37 GMT)
When I thought, "My foot slips," your steadfast love, O LORD, held me up.
http://esv.to/Ps94.18 (Thu, 13 Oct 2011 19:50:57 GMT)
Overhead between Evie and Lily today as Evie handed Lily some shoes, "Look - you've been wanting these and I found them on Craigslist on sale at Walmart!." (Wed, 19 Oct 2011 03:16:48 GMT)
Thus says the LORD: "Learn not the way of the nations, nor be dismayed at the signs of the heavens because the nations are dismayed at them,
http://esv.to/Jer10.2 (Thu, 10 Nov 2011 01:51:28 GMT)
Whoever gives thought to the word will discover good, and blessed is he who trusts in the LORD.
http://esv.to/Prov16.20 (Wed, 16 Nov 2011 16:02:35 GMT)
Great are the works of the LORD, studied by all who delight in them.
http://esv.to/Ps111.2 (Wed, 23 Nov 2011 17:20:01 GMT)
Decided to take my 102 yr old Gran Vi last-minute Black Friday shopping. What an adventure! (Sat, 26 Nov 2011 01:02:42 GMT)
Evie(during a discussion about heaven): We won't go there for a long time will we?
Me: Well, if He comes back right now, then we will go now.
Evie: Well, He didn't come right now so we won't go for a while, huh? (Sun, 27 Nov 2011 03:46:08 GMT)
After the Daddy-daughters date to the choir concert tonight, I asked Evie what her favorite part was. Without hesitation she replied, "Getting to see Brianna sing and seeing Dakota in a ballerina skirt. (Insert giggles) (Fri, 02 Dec 2011 04:29:22 GMT)
Today, Danny made our first-of-the-season Egg Nog Lattes. It is probably for the better that AE Egg Nog is only available for a short time each year. Wow. Perhaps you are thinking you should comment and remind me that Egg Nog freezes well. Perhaps you should not. (Wed, 07 Dec 2011 23:09:09 GMT)
Last night as two little girls were supposed to be falling asleep, I heard giggles and squeals and could make out the words "Krisanna", "Rehearsal" and "JRob". (Fri, 09 Dec 2011 17:47:03 GMT)
So thankful for the clear and simple, yet profound instruction found in God's Word for days like today: Rejoice with those who rejoice and weep with those who weep. (Sat, 10 Dec 2011 15:45:35 GMT)
Because I live, you will live also. - Jesus (Tue, 13 Dec 2011 04:00:57 GMT)
"God is SO righteous! Like 25 pounds!" - Evie (Wed, 14 Dec 2011 03:28:16 GMT)
Where there are no oxen, the manger is clean, but abundant crops come by the strength of the ox.
http://esv.to/Prov14.4 (Wed, 14 Dec 2011 15:28:33 GMT)
Apparently Lily's New Year's resolution was to be potty-trained before her third birthday. Nothing like waiting until the last minute. :) (Mon, 02 Jan 2012 17:55:11 GMT)
As we were discussing Evie's Cubbie verse, she was explaining part of her understanding of the verse by stating that God is Jesus. There was a brief thoughtful pause and then she said, "Actually, I should say Jesus is God." She's very particular about her theology of the Trinity. :) (Tue, 03 Jan 2012 17:10:40 GMT)
Me: Ok, kids. We are going to go to Walmart after lunch.
My sweet nephew Josiah: Oh, that's a good idea, Auntie Brenna! (Mon, 09 Jan 2012 19:08:51 GMT)
And Moses said to the people, "Fear not, stand firm, and see the salvation of the LORD, which he will work for you today. For the Egyptians whom you see today, you shall never see again. The LORD will fight for you, and you have only to be silent.
http://esv.to/Ex14.13,14 (Wed, 11 Jan 2012 16:06:08 GMT)
"You have led in your steadfast love the people whom you have redeemed; you have guided them by your strength to your holy abode.
http://esv.to/Ex15.13 (Wed, 11 Jan 2012 16:09:16 GMT)
Today at Lily's appt, the doc said she is on track to be about 5'7" or 5'8", which is approx. the average of mom and dad. :) (Wed, 11 Jan 2012 17:58:16 GMT)
"I will be Cinderella and Milton will be the prince and Lily will be Ariel and Jackson will be the prince. Oh boy...(Fri, 13 Jan 2012 01:47:46 GMT)
My poor sick 3 year old just fell asleep on the couch waiting for me to come rock her. Being sick is so hard on these little ones. (Tue, 17 Jan 2012 20:06:24 GMT)
"Mom, I am a vowel!!!" - Evie (Wed, 18 Jan 2012 16:42:35 GMT)
"I am not tired. Evie is not tired. We are two not tired." ~ Lily (Thu, 19 Jan 2012 21:34:03 GMT)
Then Moses brought the people out of the camp to meet God, and they took their stand at the foot of the mountain.
http://esv.to/Ex19.17 Whoa. (Tue, 24 Jan 2012 05:15:45 GMT)
It only took Lily a little under an hour to eat 1 green bean. That's actually progress. (Wed, 01 Feb 2012 01:32:08 GMT)
"Ev, Do you want conchilla?"
Repeat. (Fri, 03 Feb 2012 17:29:20 GMT)
Were treated to a lovely tumbling show this evening. :) (Wed, 08 Feb 2012 02:54:56 GMT)
Lily is cracking me up today. When Daddy left after lunch she told me,"I'm gonna miss him very much." Then, while discussing the shepherd and the 1 lost sheep, she exclaimed, "I lost ALL my sheep!" (Wed, 08 Feb 2012 18:44:09 GMT)
When Evie got home from Tumbling today, she immediately proceeded to split her Valentine candy haul evenly between her and her sister without a word from anyone encouraging her to do so. I need to focus on these kind of blessings more often. :) (Thu, 09 Feb 2012 17:15:17 GMT)
The girls are making placemats out of their Valentine cards. Since the cards left a lot of blank space I found some heart stickers they could use to fill in the gaps. I gave them to Lily and asked, "Do you want to put these on your placemat?" She nodded and proceeded to glue the entire sheet of stickers onto her placemat. Perhaps I should have clarified. :) (Thu, 09 Feb 2012 18:09:26 GMT)
The LORD passed before him and proclaimed, "The LORD, the LORD, a God merciful and gracious, slow to anger, and abounding in steadfast love and faithfulness,
http://esv.to/Ex34.6 (Thu, 09 Feb 2012 22:51:06 GMT)
Does anyone who is headed to GPBC have a hairbrush with them? I totally forgot to brush the girls' this morning. :( (Sun, 12 Feb 2012 14:27:09 GMT)
"Because the poor are plundered, because the needy groan, I will now arise," says the LORD; "I will place him in the safety for which he longs."
http://esv.to/Ps12.5 (Thu, 16 Feb 2012 01:45:41 GMT)
Evie's game summary: We won. The whites won. Not the Warthogs. (Fri, 17 Feb 2012 03:37:55 GMT)
Danny to Jayde: "Are you a man?"
Jayde: (emphatically) "Yes, I am!" (Sat, 18 Feb 2012 00:26:13 GMT)
The girls just gave a lovely ballet interpretation of Beauty and the Beast. I love watching Evie put to use what she learns in ballet class. And I love watching Lily, well, doing her Lily thing. :) (Thu, 23 Feb 2012 22:06:20 GMT)
You are a hiding place for me; you preserve me from trouble; you surround me with shouts of deliverance. Selah ~ Ps. 32:7
For you bless the righteous, O LORD; you cover him with favor as with a shield. ~ Ps. 5:12
In the cover of your presence you hide them from the plots of men; you store them in your shelter from the strife of tongues. ~ Ps. 31:20
Nevertheless, I am continually with you; you hold my right hand.
You guide me with your counsel, and afterward you will receive me to glory.~ Psalm 73:23-24
My soul has been blessed by these Psalms today. Sometimes I am tempted to worship safety itself and not the God who provides it, the One who will one day bring me safely home. (Wed, 29 Feb 2012 21:01:06 GMT)
Then Moses said to Aaron, "This is what the LORD has said, 'Among those who are near me I will be sanctified, and before all the people I will be glorified.'" And Aaron held his peace.
http://esv.to/Lev10.3 (Mon, 05 Mar 2012 05:46:32 GMT)
Concerning this salvation, the prophets who prophesied about the grace that was to be yours searched and inquired carefully,
http://esv.to/1Pet1.10 (Tue, 06 Mar 2012 06:28:44 GMT)
Enjoying a BEAUTIFUL (though rather windy) afternoon at "Joy's Park." :) (Tue, 06 Mar 2012 20:22:53 GMT)
I LOVE having neighbor kids in our backyard and around our dinner table. What a blessing! (Wed, 07 Mar 2012 00:08:00 GMT)
I lay down and slept; I woke again, for the LORD sustained me.
http://esv.to/Ps3.5 (Sat, 10 Mar 2012 14:32:05 GMT)
"You shall stand up before the gray head and honor the face of an old man, and you shall fear your God: I am the LORD.
http://esv.to/Lev19.32 (Thu, 15 Mar 2012 05:32:44 GMT)
Just started using progressivephonics.com. Love it! Just wanted to share with other interested mommies. :)(Mon, 23 Apr 2012 18:23:57 GMT)
I remember as a kid wanting to get my mom the most spectacular thing for Mother's Day and thinking it was so strange when she would tell me just to make her a card or something equally mundane, sure on the inside she was just saying that but really wanted something big and amazing. But, today, as my girls were telling me what they wanted to get me for Mother's Day, I found myself asking, with all sincerity, if they would just give me hugs instead. (Wed, 25 Apr 2012 16:14:41 GMT)
Evie: (very seriously introducing the competition) Let's see who can be the quietest, obeyerist. And not move. And don't blink your eyes.
Lily: (very cheerily) Not me! (Fri, 27 Apr 2012 03:00:07 GMT)
Evie has a loose tooth. Not exactly an area in which I would like her to be "advanced". At least she's excited about it. (Wed, 09 May 2012 14:27:08 GMT)
Danny just told me he was only going to read one chapter of The Hunger Games tonight. I hope he didn't hear me laugh. (Fri, 11 May 2012 04:22:49 GMT)
E: Dad, when can we go to Pizza "Hot" again?
L: Yeah, I wanna go to Pizza Ranch.
L: You call it Pizza Hot. I call it Pizza Ranch.
E: No, they're different. Pizza Hot doesn't have ranch. It has hot.
L: Oh, yeah. You're right. (Mon, 28 May 2012 16:26:44 GMT)
"Sunday, Monday, Tuesday, Wednesday, Thursday, Friday, Saturday. I can say all the months of the world!" - Lily (Mon, 18 Jun 2012 23:29:08 GMT)
Today one of my children snuck into the fruit snacks and gorged herself. Then when the nutritious (and delicious) food her body really needed was set in front of her she had no appetite. I couldn't help being overwhelmed by the spiritual parallels. I think we both learned a lesson. :) (Wed, 27 Jun 2012 17:47:23 GMT)
"If thunder hits you, you die." - Storm Chaser Evie (Fri, 29 Jun 2012 20:23:21 GMT)
First question of the day: "Mom, when are we going to Chick-fil-a?" Cow Appreciation Day is apparently a major holiday in our family. :) (Fri, 13 Jul 2012 14:14:14 GMT)
My nearly 103-year-old grandma is currently holding my 3-year old daughter on her lap and they are reading together. It is beyond beautiful. :) (Fri, 27 Jul 2012 20:55:58 GMT)
A good man produces good out of the good storeroom of his heart. An evil man produces evil out of the evil storeroom, for his mouth speaks from the overflow of the heart. http://bible.us/Luke6.45.HCSB (Sat, 28 Jul 2012 06:36:54 GMT)
"I really want to be a mother, not a ballerina." - Evie :) (Mon, 30 Jul 2012 01:49:38 GMT)
Me - "We're going to Best Buy." (not a place we frequent)
Evie - "Do you mean Best Buy and Beyond or Best Pro Shops?" (Mon, 30 Jul 2012 18:04:29 GMT)
"Sometimes I get lonely... without Lily around. Sometimes the laundry is my friend." ~ Evie, while downstairs starting the washing machine for me and, apparently, missing her sister who was playing upstairs. (Tue, 31 Jul 2012 21:34:15 GMT)
Amy Sternquist, your lesson from Sunday obviously stuck with Lily because we were watching the Olympics tonight and Lily exclaimed, "They said Jordan River!" while the announcers were discussing one of Jordyn Wieber's performances. :) (Wed, 01 Aug 2012 03:16:57 GMT)
Monday, December 12, 2011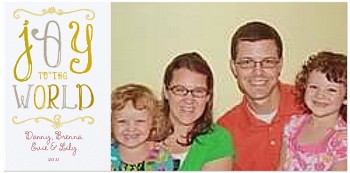 Hand Drawn Joy Religious Christmas Card